Baby Ava Daily Activities
---
---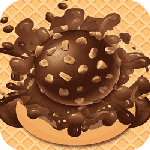 Choco Ball-Draw Line & Happy Girl
Enjoy a fun and challenging experience as you draw lines through a slew of obstacles! Get into the action fast as you help those cute little choco balls reach ...
---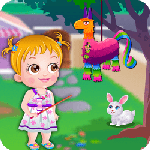 Baby Hazel was busy watching her favorite TV show, suddenly she got an idea of backyard party. She will be hosting the party first time, so she needs your help ...
---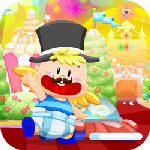 Hear! Hear! This baby have a long journey to the galaxy land. Help him upgrade his gears and buff to make this journey fast. And choose some cute accessories ...
---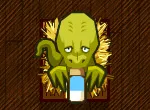 Dino Babies est un jeu de nourrisse dans lequel tu dois prendre soin de tes bébés dinosaures. Clique sur PLAY GAME pour ouvrir ta nurserie de bébés ...
---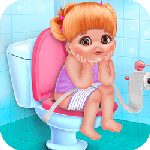 Baby Ava Daily Activities
Jouer sur smartphone ou tablette
Publié le 20 Août 2023 - Joué 151 fois.
Baby Ava Daily Activities is a game about learning activities of our day to day life. This game is a collection of many activities with fun tasks, which are necessary in our regular life. In this Daily Routine Activities game, there is cute and little baby Ava who requires your help to complete her daily routine activities. There are so many routine activities which are not easy for Baby Ava like proper washing of hands and face, brushing teeth, taking a bath, cutting nails, doing hair, dressing up, eating healthy food, maintaining cleanliness, maintaining sleep time and many more.
J'aime ou J'aime Pas
---
Soyez-le premier à poster un commentaire
---
Copyright © 2006-2023 DIVERTISSEZ-VOUS.com. Tous droits réservés.