Baby Hazel Bathroom Hygiene
---
---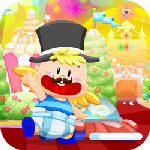 Hear! Hear! This baby have a long journey to the galaxy land. Help him upgrade his gears and buff to make this journey fast. And choose some cute accessories ...
---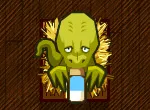 Dino Babies est un jeu de nourrisse dans lequel tu dois prendre soin de tes bébés dinosaures. Clique sur PLAY GAME pour ouvrir ta nurserie de bébés ...
---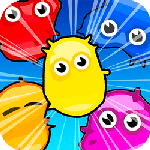 Avoid the germs and collect the gunk and look out for speedy power ups in this great arcade packed fast paced game for kids! Product feature bullets: • ...
---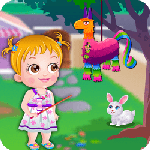 Baby Hazel was busy watching her favorite TV show, suddenly she got an idea of backyard party. She will be hosting the party first time, so she needs your help ...
---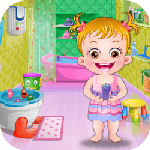 Baby Hazel Bathroom Hygiene
Jouer sur smartphone ou tablette
Publié le 22 Mars 2023 - Joué 5 fois.
Its high time for Baby Hazel to learn the importance of bathroom hygiene. If proper hygiene standards are not maintained, Hazel may easily come in contact of germs. Today, Hazel will be learning techniques of bathroom hygiene. Guide her on clearing all the mess, removing clogs in wash basin and cleaning stained bathroom accessories. Keep Hazel healthy by maintaining good personal hygiene so that she is shielded from germ infection.
J'aime ou J'aime Pas
---
Soyez-le premier à poster un commentaire
---
Copyright © 2006-2023 DIVERTISSEZ-VOUS.com. Tous droits réservés.