Cut Fruit
---
Jeux associés
---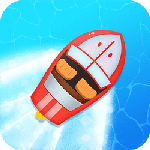 Boat Rescue Challenge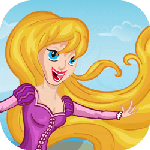 Rapunzel Tower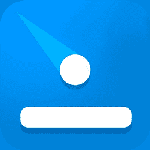 Shot Pong
Memory
---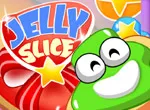 Jelly Slice est un puzzle game amusant qui vous suivra partout. Que vous soyez sur smartphone, tablette ou ordinateur, le jeu est disponible gratuitement et il ...
---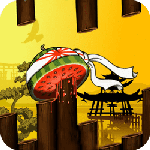 Katana Fruits is a new slicing game in which you have to slice every fruit and avoid bombs. Missing a fruit will cost you a life and hitting one of the bombs ...
---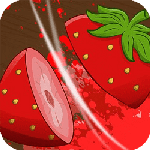 Cut Fruit
Jouer sur smartphone ou tablette
Publié le 19 Mars 2023 - Joué 1 fois.
Cut_Fruit game - Test your reflexes in this arcade game
Cut_Fruit is an amazing arcade game in which you have to test your cutting skills! Various fresh fruits are thrown towards you, and you have to carefully cut them! In this exciting arcade game you have to work fast and not miss a single fruit past your sword! The controls in this fun mobile game are simple: just move the mouse and click to cut different fruits.

Watch out for bombs, as they can damage your character.

In the arcade game mode, you have a certain amount of time to slice as many fruits as possible. However, in game mode you have to perform various tasks. If you miss three fruits in this mode, the game is over and you will have to start over! The arcade gameplay is fun and intense and you will test your reflexes trying to smash all the fruits!
J'aime ou J'aime Pas
---
Soyez-le premier à poster un commentaire
---
Copyright © 2006-2023 DIVERTISSEZ-VOUS.com. Tous droits réservés.